DANGERWORLD
Action/Adventure
DangerWorld consists of 24 pages, black and white interior, with full color cover. Copies
available for online orders, or call your local retailer.
" Once a tranquil, Eden-like haven, it now stews in a violent sea of conflicting and
uncontrollable cosmic forces...
All images Copyright © 2023 Behold Comics - All rights reserved.
No commercial reproduction, adaptation, distribution or transmission of any part or parts of this website or any information contained therein by any means whatsoever is
permitted without prior written permission. Website Design and hosting by MIS LLC - Specifications subject to change.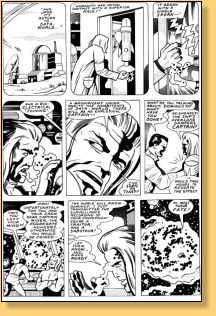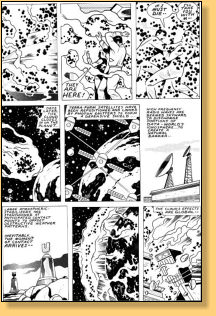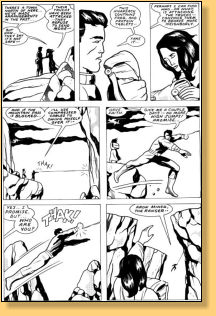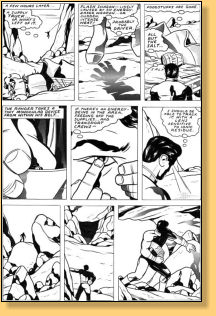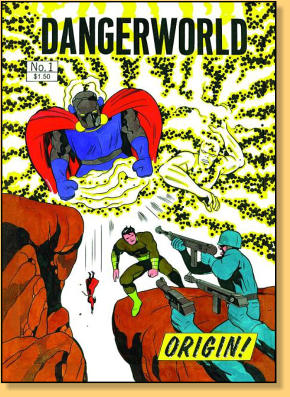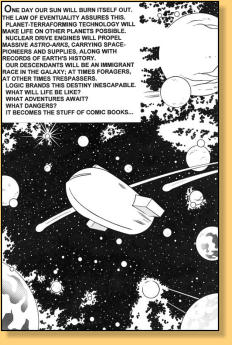 Inside-front cover; which
captures the astro-ark carrying
space-pioneers to their new
home far from earth.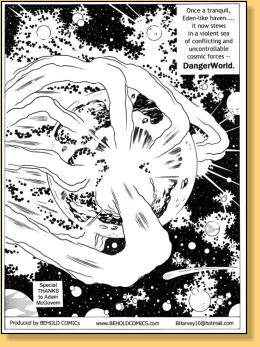 Inside-back cover, which shows
the cataclysmic moment
the cosmic cloud contacts the
imperiled planet.